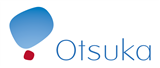 Taiwan Otsuka Pharmaceutical Co., Ltd.
Address:
Tel:2505-2868
Fax:2505-2689
President:
G.M.:Kawasaki Atsushi
Establishment:
Capital :
Employees:
Established in 1974, Taiwan Otsuka Pharmaceutical Co., Ltd. has achieved steady growth with the manufacture and sales of a wide range of I.V.solutions. The company has developed TAITA SOLUTIONS, a series of parenteral nutritional products, formulated to meet local medical needs and has established a reputation as a leading manufacturer of clinical nutritional products. Building upon this base, the company is also selling MEPTIN, a bronchodilator, ARTEOPTIC, β-blocker for glaucoma, PLETAAL, a antiplatelet for PVD, and a variety of other ethical drugs as well as a full range of ointments, and is rapidly establishing a position in Taiwan's pharmaceutical industry.