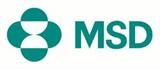 Merck Sharp & Dohme (I.A.) Corp. Taiwan Branch
Address:
Tel:6631-6000
Fax:8780-6012
President:
G.M.:Jae Yeon Choi
Establishment:
Capital :
Employees:370
Merck & Co., Inc., which operates in many countries as Merck Sharp & Dohme(MSD), established in 1891, is a global, research-driven pharmaceutical company that discovers, develops, manufactures and markets a broad range of human health products.
For well over a century, MSD's outstanding contributions in the pharmaceutical field have led MSD to be known as the pioneer in the evolution of medical technology. At the same time, we are a respected source of medical information that medical professionals around the world have come to rely on. No matter how quickly health care systems around the world change, improving human health, extending life expectancy, and improving the quality of life are all responsibilities that Merck tries to fulfill every day.
George W. Merck, the 2nd M.D. of Merck said, "We try to remember that medicine is for the patient. We try never to forget that medicine is for the people...." Upholding the same belief, MSD Taiwan was established in July 1992, with the goal of improving the health of Taiwan's people. Apart from supplying innovative prescription drugs, vaccines, and professional services to patients, government organizations, hospitals, clinics, and pharmacies, we also strive to give back to society and the nation through diverse programs, such as Merck Research Award, Merck Foundation Management College and MSD International Fellowships in Clinical Pharmacology.