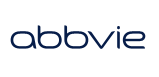 AbbVie Pharmaceuticals GmbH Taiwan Branch
Address:
Tel:2503-9818
Fax:2501-5602
President:
G.M.:Tetsuo Endo
Establishment:
Capital :
Employees:
Becoming AbbVie
AbbVie is a global biopharmaceutical company focused on developing advanced therapies that address some of the world's most complex and serious diseases. AbbVie is a leader in addressing these challenges, with an expanded focus on biologics and "targeted medicine." We use our knowledge and expertise to develop therapies that address difficult conditions that affect significant patient populations. Our priority is our patients and helping them lead healthier lives.
AbbVie has a solid financial foundation, a strong product portfolio and a compelling new product pipeline that provides us with the resources we need today and for the long-term. We have delivered industry-leading pharmaceutical performance over the last decade. Our senior leadership understands how to manage our company and its 28,000 employees for success and long-term, profitable growth. Our global footprint serves patients in 170 countries, with seven global R&D and manufacturing sites.
Our Therapeutic Focus
AbbVie's products and pipeline are focused on a wide range of serious conditions that affect significant patient populations, including:
 ◎Hepatitis C Rheumatoid arthritis Plaque psoriasis
 ◎multiple sclerosis Alzheimer's disease Parkinson's disease
 ◎spondyloarthropathies multiple myeloma endometriosis
Our Products
Our rich heritage of developing pharmaceuticals reaches back more than 125 years. We have earned market-leading positions across a broad portfolio of medicines that includes both growth brands and durable performers.
• HUMIRA is the #1 anti-TNF biologic worldwide
• AndroGel 1.62% holds the leading market share position in the fast-growing testosterone replacement market
• Lupron is the #1 hormone therapy for the palliative treatment of advanced prostate cancer
• Synagis is the only approved product for the prevention of RSV
• CREON is the leading pancreatic enzyme replacement therapy
• Synthroid is the #1 prescribed brand for thyroid disease
• Kaletra and Norvir are leading anti-viral therapies for HIV
Our Compelling Pipeline
AbbVie has a compelling new product pipeline of advanced treatments that target some of the most pressing medical conditions. We have developed proprietary technologies and methods to help us better prioritize our pipeline and investments so that we can more quickly advance the most promising compounds from laboratory to clinical trials. Over the last several years, we have tripled the number of new molecular entities. We currently are evaluating more than 20 compounds in Phase II and III and have hundreds of patents for new discoveries.
• AbbVie expects 15 regulatory approvals delivering significant benefits for patients between 2013 and 2017
• Ten Phase 3 programs including hepatitis C (HCV), Oncology, Immunology, Neuroscience/Pain and Women's Health
• Seven programs with proof of concept moving to Phase 3 over the next three months
• Augmented pipeline with seven new molecules since 2010
• Specialty-focused pipeline comprised of approximately 30 percent biologics
Our Partnerships
At AbbVie, we understand that progress often comes more quickly working together than alone. That's why we collaborate with external researchers, other companies, medical societies, patient advocates and many other stakeholders to gain a better understanding of how we can make the most significant contributions in our areas of focus.